Wifi Access: 
Password: 0330Library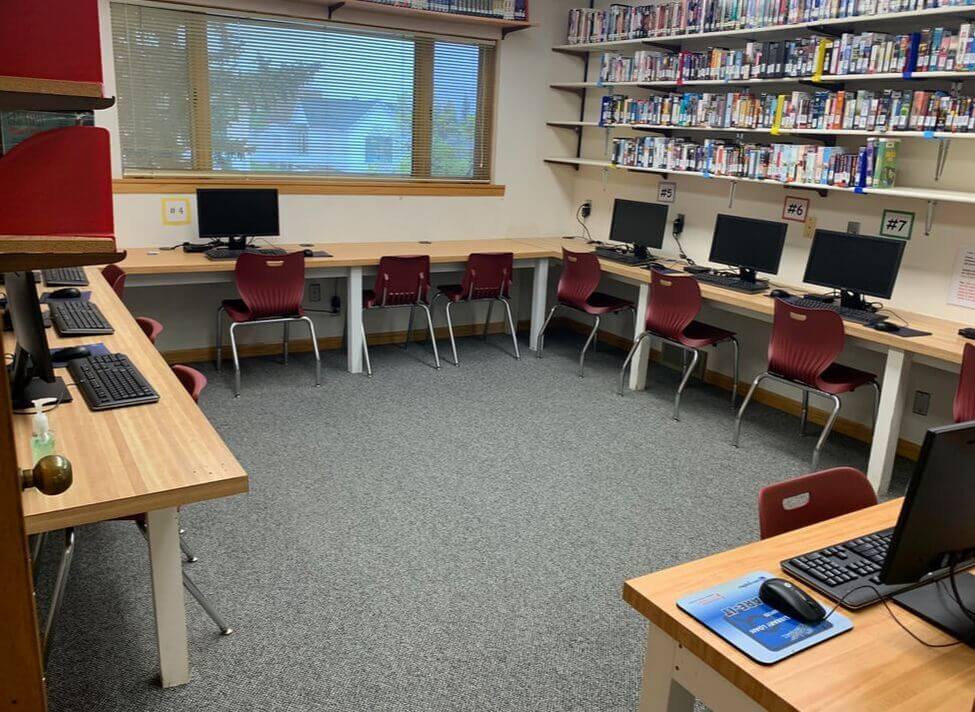 Computer Lab: 
There are 10 computer stations to access the internet.
We offer 1 hour time slots for you to access the internet from our computer lab.
Printing is also availabe at $.25 per page.
USB connection is available at each station.
Young children must be accompanied by an adult.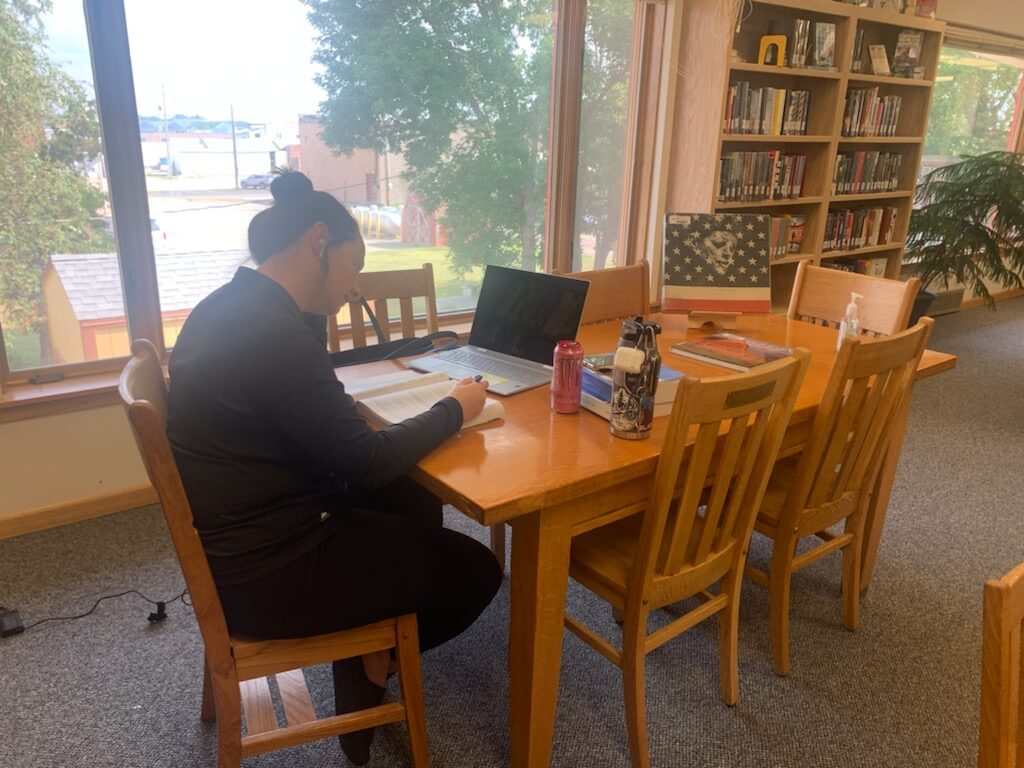 Laptops: 
There are three laptops for in-house use.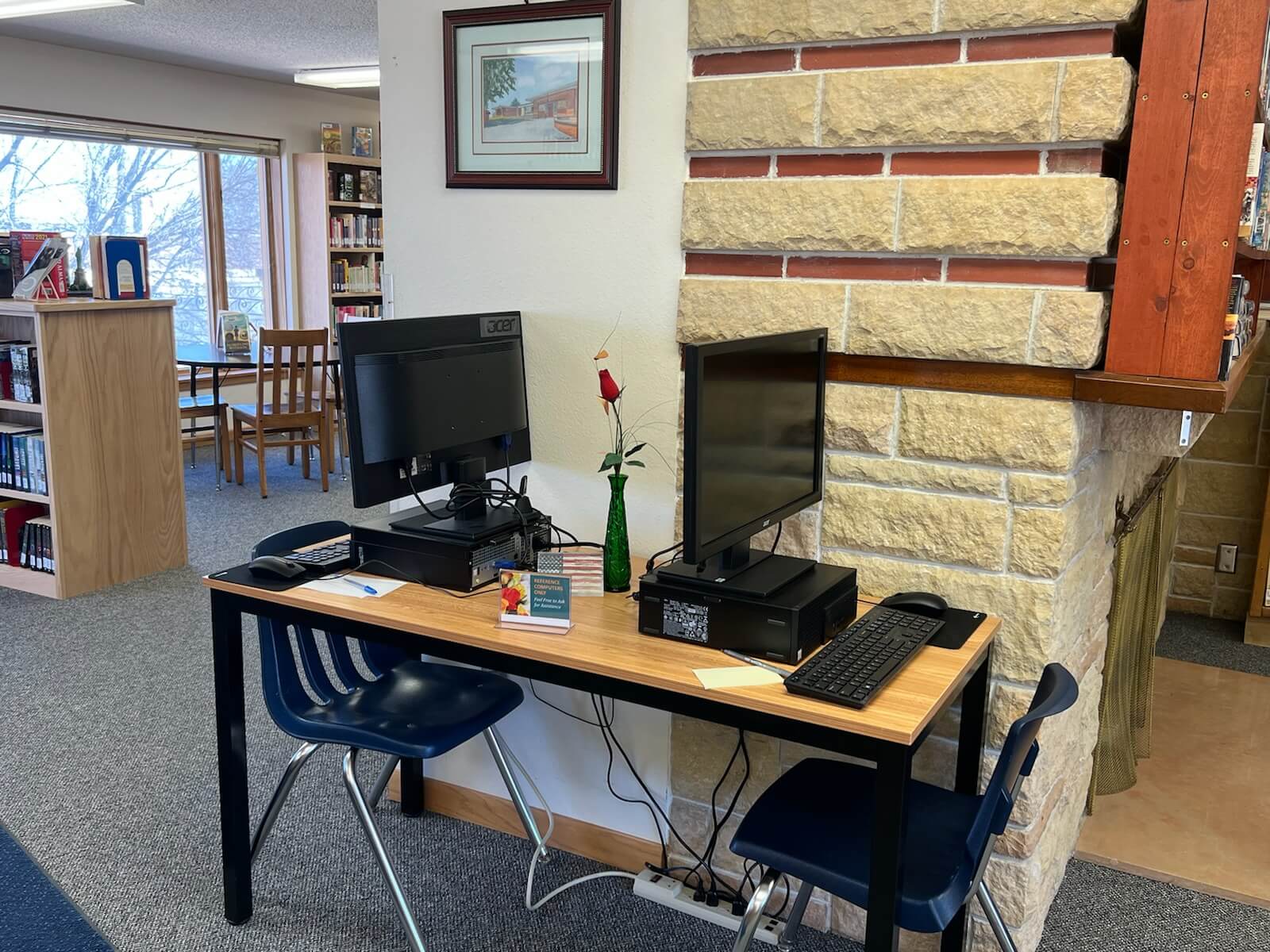 Computers for Catalog Search: 
There are two computers designated for catalog search only.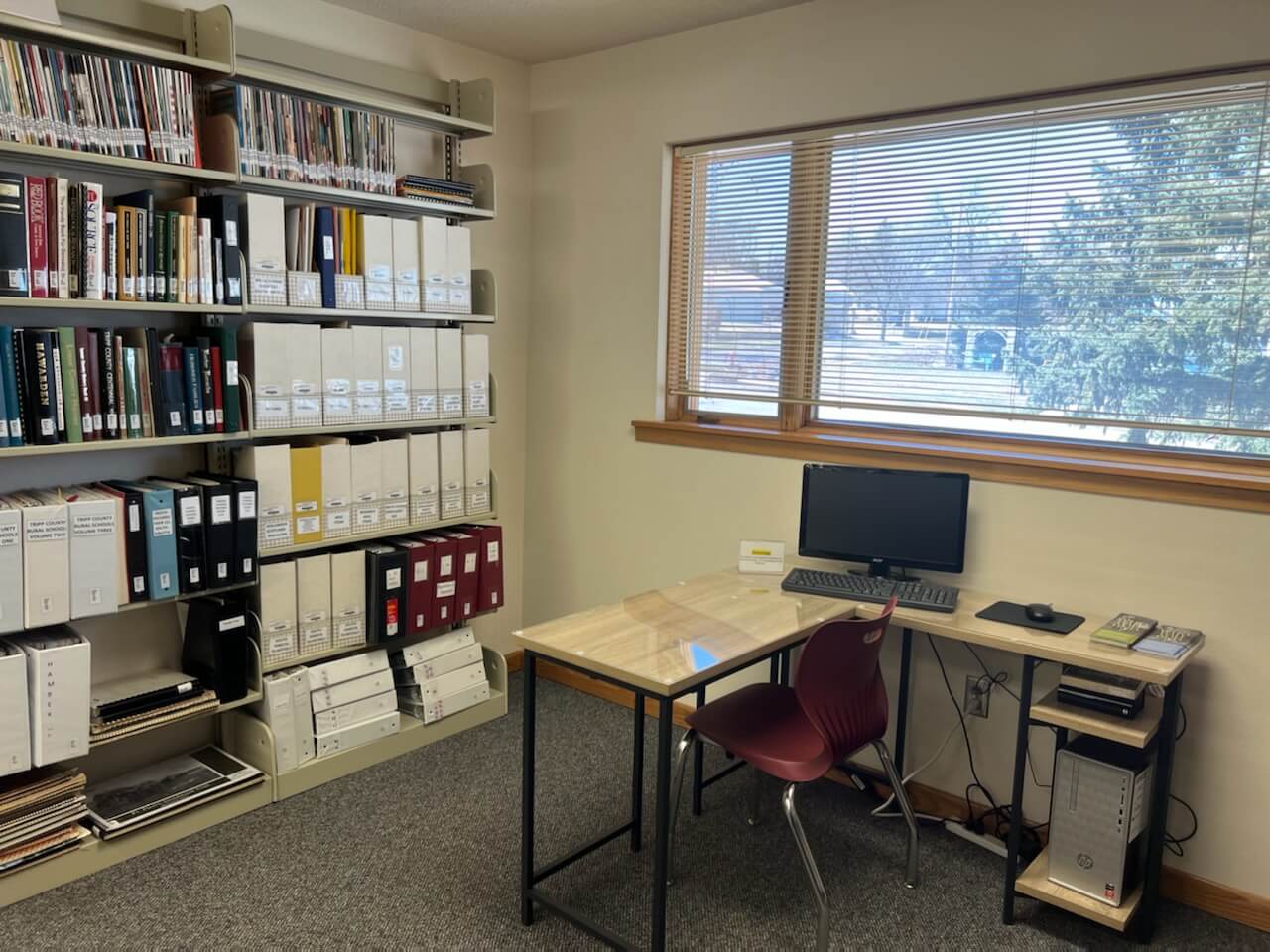 Genealogy: 
There is one computer designated for genealogy research only. Information of interest is saved on the hard drive.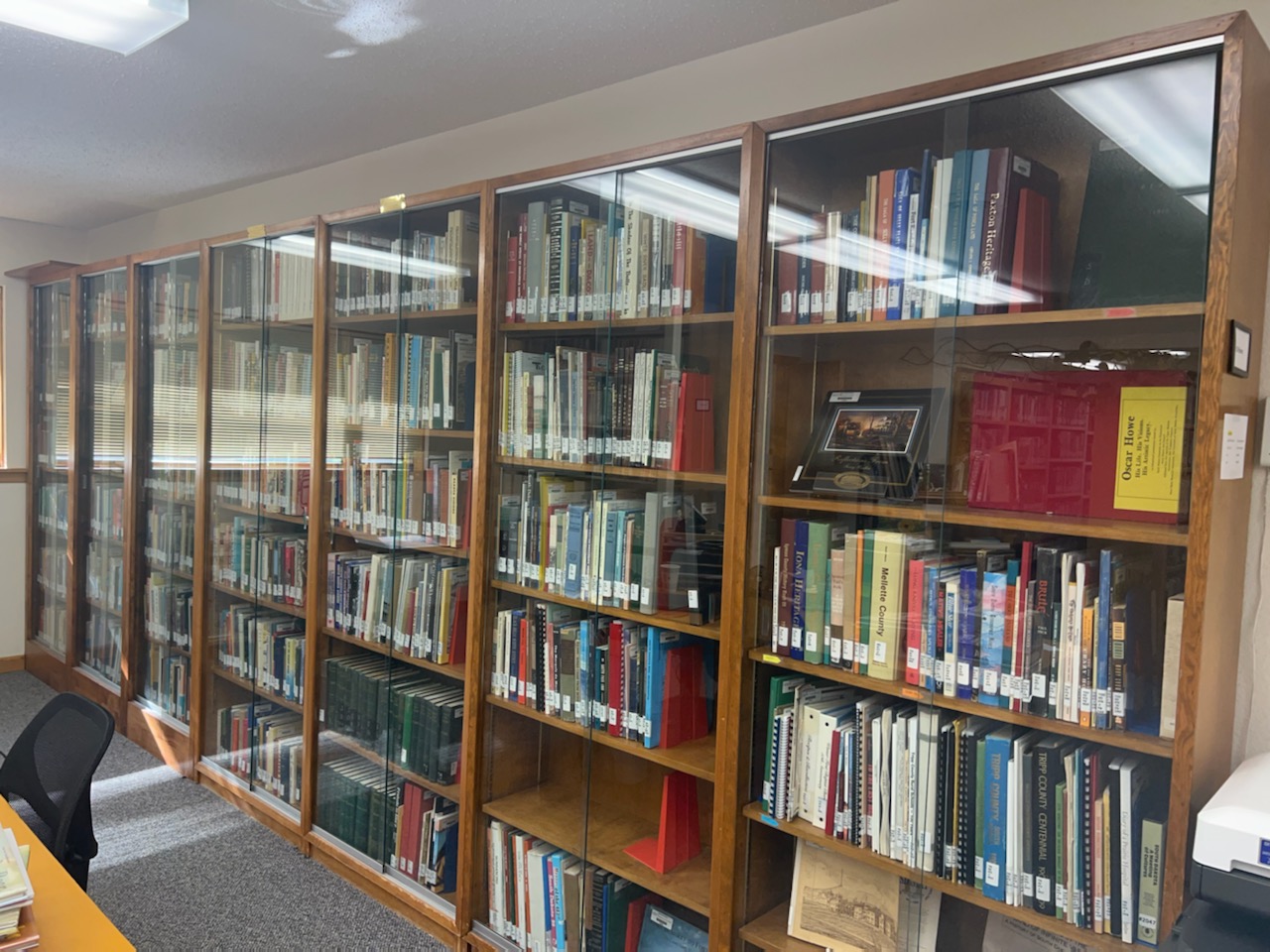 Special Collections:
South Dakota Historical
Tripp County Journal (1930-1949)
Winner Advocate (1949-Current)
WHS Annuals (1949-Current)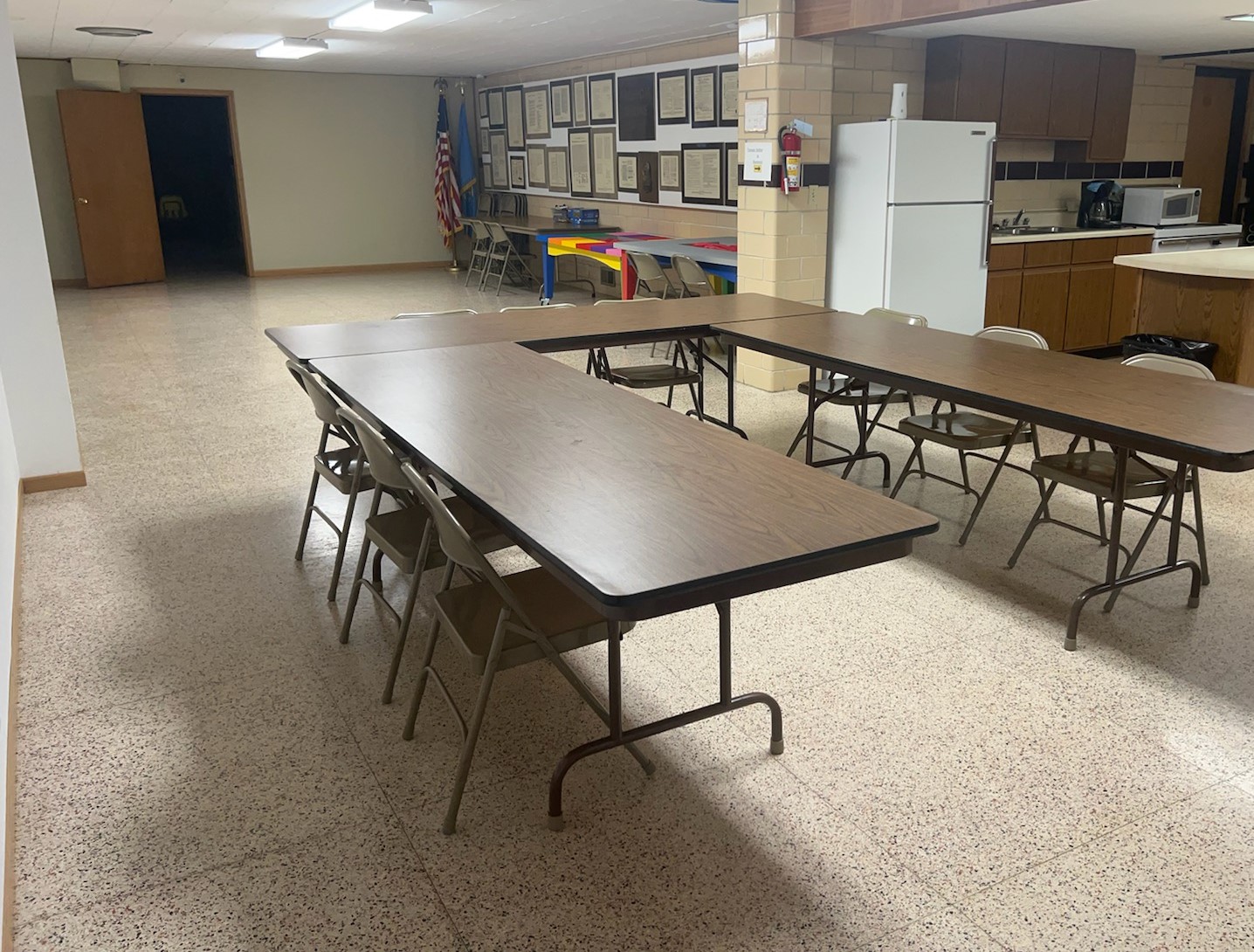 Meeting Room: 
We offer a space approximately 1,400 square ft. that allows flexibility in the room set-up. There are 9 tables and 85 chairs available. Rental includes: projector, laptop, web camera, tv, and dvd player.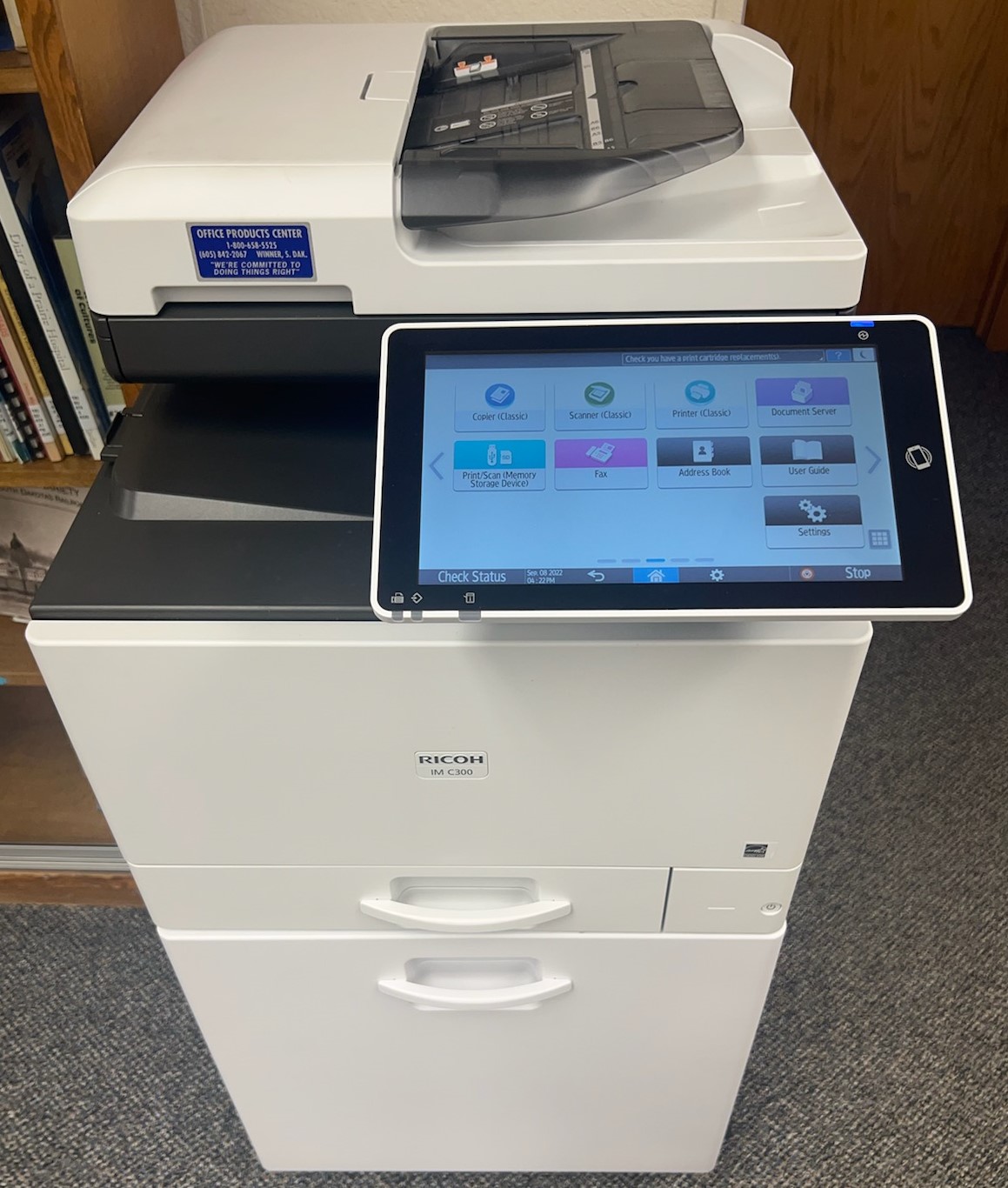 Copies, Scanning, & Fax: 
Black & white copies are $.25 each.

Color copies are $.75 each.

Scanning & fax services are free.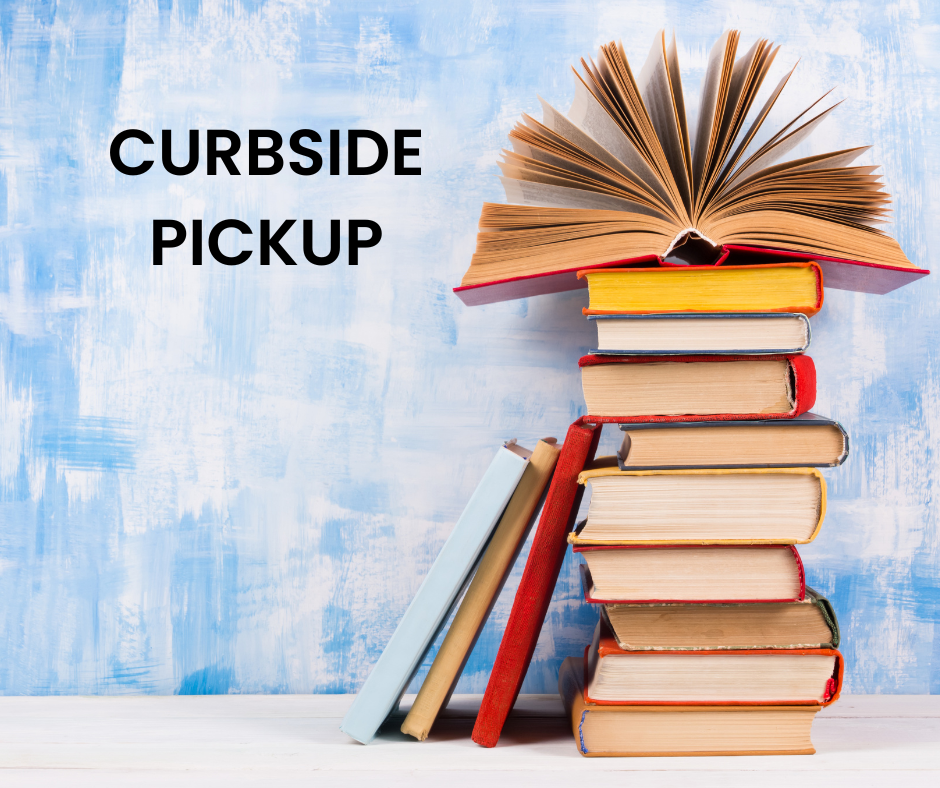 Curbside Service: 
​Patrons can make their request by e-mailing the library at curbside@trippcounty.us. 
The library catalog is accessible via facebook and by clicking here. 

Don't have a specific request?  We can put together a mystery bag.  Just let us know information such as genre, authors, and age range of the reader. 

Patrons without email accessibility may call the library at 605-842-0330.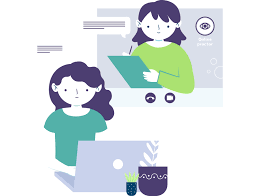 Additional Service: 
Test proctoring

Technical Assistance

Reference Assistance
Monetary Donations:
These dollars are always greatly appreciated and needed! Monetary donations are applied towards new books, programs, cleaning supplies, and repairs.
Material Donations:
We accept books, audiobooks, and DVDs. These materials are either circulated for other to enjoy, or they will go to our bookstore for sale, which is another revenue source for the library.
Supplies Donations:
A donation of cleaning supplies helps the library. We are grateful for any contribution! Supplies in need: paper towels, toilet paper, Clorox wipes, Fantastic Heavy-Duty Cleaner, Mr. Clean, Antibacterial Hand Soap, Window Cleaner, Pledge, and foam cups.
Your Time:
We value our volunteers! If you would like to be a part of making a difference in our community, please let us know. We'll align you with what suits your interest.